New Robotic Technology Aims to Prevent Dangerous Arc Flash Incidents
Many arc flash incidents are related to racking circuit breakers, chiefly in the power industry. A new robotic device allows a worker to rack circuit breakers from a safe distance of over 75 feet away.
An arc flash is an electrical explosion that results from a low impedance connection to ground or another voltage phase in an electrical system. In other words, an arc flash is an electrical breakdown of the resistance of air resulting in an electric arc. This can occur when there is sufficient voltage in an electrical system and a path to ground or lower voltage.
In the power industry, many arc flash incidents are related to racking circuit breakers. inoLECT, a Baton Rouge, La.-based provider of integrated electrical system solutions for the power generation, utility, industrial and electrical engineering fields, has created a remote racking device, the inoRAC™, which greatly reduces the risk of arc flash injuries by allowing operators to remotely rack breakers at distances of over 75 feet from the equipment. A simple idea—move the person away from the potential danger—has been effectively realized in the inoRAC robotic device.
Learn how the application works as well as the control platform for the robot... Read more
Aerospace Lab Engineers a New Type of Precision Crane Control Material Handling
Eliminating the sway of huge payloads through state-of-the-art controls technology is one outcome of a research lab driven by a unique industry/university partnership.
Boeing, Siemens, and Georgia Institute of Technology's Manufacturing Research Center (MARC) have teamed up to pioneer the application of modern controls technology to solve problems associated with crane operation for material handling applications.
One research project in the newly created Aerospace Manufacturing Laboratory focuses on input shaping for overhead cranes, which has been shown to significantly reduce the residual swing that accompanies the hoisting and movement of payload. The project solves other problems associated with material handling, such as dynamic scheduling of interactions between manufacturing elements. The system positions payloads within certain tolerances for further machining, fastening, or inspection via wireless communication.
Read this article to understand how the system was engineered, complete with Siemens embedded controller, touch screen, motion controller, position sensors, vision systems, and wireless networking technology. ... Read more

Fitting Energy Management Strategies into Sustainable Practices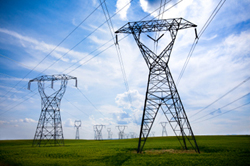 How to monitor and analyze energy costs in an industrial automation application. Includes strategies for uncovering and avoiding costly spikes that exceed utilities' maximum allowable demand.
A number of factors are driving the implementation of more sustainable energy practices, including increased sustainability awareness in general, internal corporate initiatives, and not least, the rising cost and increasing scarcity of energy sources.
Companies must first identify their energy flows. Typically, that means implementing an energy management monitoring system that measures electrical energy. Power monitoring devices that are capable of communications are used. Strategic areas are identified in the manufacturer's electrical distribution system, and from those areas data is captured, logged, trended, and archived. Data is analyzed to determine how much energy is being used and where. Learn about a three-step process to monitor and reduce energy usage... Read more
Video Tutorial: Newly Released Video Library Demonstrates how TIA Portal Software Works
Quickly access brief and informative videos that visually demonstrate the Totally Integrated Automation Portal, an engineering system that helps you to optimally design planning and production process.
Ten videos are listed, including a walk through the user interface, creating and configuring devices, and mass data operations... View now